Your Safety Program
Deserves
 a Guardian
Managing the risk of sexual abuse demands vigilance and adherence to the highest standards of prevention. Make one person in your organization a certified Praesidium Guardian to ensure Praesidium's gold standards in abuse prevention are being followed. Online courses and workshops are used to instruct and inform participants.
LEARN MORE ABOUT THE PRAESIDIUM GUARDIAN EXPERIENCE
Because you care about the safety of those under your watch and are passionate about abuse prevention, you can earn a valuable credential to carry throughout your career that showcases your commitment to protecting youth and vulnerable adults. Praesidium is sharing its foundations in organizational abuse prevention and the comprehensive and systematic approach to abuse risk management that will allow you to become the go-to resource within your organization.
---
The Praesidium Guardian Process
As part of the robust certification process, you'll learn best practices in organizational abuse prevention that include specific steps to prevent incidents of abuse by employees, volunteers, or program participants. You also learn how to respond effectively if an allegation or incident occurs. In addition, you learn how to ensure that your organization stays current and consistent in the implementation of abuse prevention best practices.
Who Should Attend?
Any person in risk management, human resources, training, legal, program, Q/A, program directors, etc. What's more important is that the selected individual cares deeply about the safety of those in care; be respected by colleagues; be well-organized; and have the time and flexibility to spend up to a few hours a week executing Praesidium Guardian responsibilities.
Preparation
The first step in the certification process is to complete approximately 8-10 hours of online courses focusing on Praesidium's proprietary risk management model, the Praesidium Safety Equation™. This learning prepares you for the workshop.
Workshop
The workshop is a highly interactive 3-day experience, packed full of engaging activities, group discussions, and actual field work. You will learn from Praesidium experts and your peers, as you discuss best practices in organizational abuse prevention and organizational change strategies to implement and maintain the best practices. The workshop prepares you for the next step, the Work and Learn Assignment.
Impact Project
The Impact Project involves implementing structured abuse prevention measures in your own organization with guidance from a Praesidium expert. This experience allows you to apply on the job what's been learned from the training. Upon completion of the project, Praesidium reviews and approves the project to grant the Certification. All participants will benefit from access to Praesidium experts and will be invited to our annual Impact Summit at no cost.
Ongoing
All participants will benefit from access to Praesidium experts and to the online Praesidium Community where you connect with other Certified Praesidium Guardian™ colleagues from across the nation.
Who Should Attend?
Step One
Step Two
Step Three
Ongoing Support
Get Started Today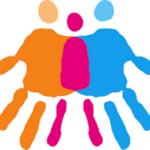 This is the best way to learn about best practices in abuse prevention. Professional staff will be available to guide you through the process with hands on and meaningful projects that will benefit your organization. Your Certification is a plus for your organization and for your professional development.
Patricia Correa, LPC-S, NCC, LCPAA, Director of Quality Improvement and Contracts
OCOK a division of ACH Child and Family Services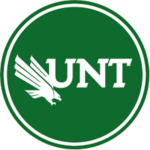 Praesidium Staff is very passionate about creating a culture of awareness and that infiltrated to me. I've always been passionate about my job, but now I have this fire. I'm ready to blaze away for UNT and that's thanks to the Praesidium Guardian training. It's the best investment you will make personally, not only for yourself and for your personal job duties that you do on a day-to-day basis, but for whatever organization, campus, or anything that you're a part of. It's just going to make that even better than it already is.
Rebekah Moreno, Insurance and Claims Specialist
University of North Texas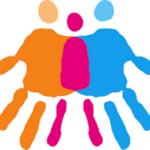 Having dealt with Abuse and Neglect for most of my professional career in a Child Placing Agency, the Presidium Guardianship Certification Program put a whole new perspective on the What, How, Why and Who. It provided a different set of lenses to look through. It is an invaluable program to help manage the risk of abuse in any organization. Provides clear, concise information which is laid out in a way that makes you understand the reasoning behind the methodology of the program. If you are even thinking about going: DO, it's a training you will think about daily. One of the best trainings you will experience for you training dollars. I'm glad I did it and you will be too!"
Stella Maggs, LMSW-IPR, LCPAA, Director of Foster Care and Adoption
ACH Child and Family Services
Maintain the highest abuse prevention standards with a Praesidium Guardian.
Find out more. Call 800-743-6354 or fill out and submit the contact form.